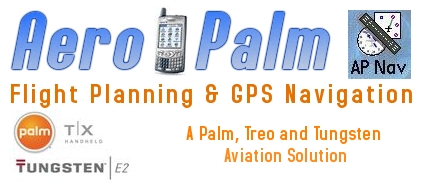 Important Note
Attention: Due to lack of interest, this waypoint generator will be shutting down in August 2017. Please make other plans for your aviation data.
The data for outside the US is badly out of date. It is recommended that you do not use these databases for anywhere outside of the US.
---
Last Database Update
The database was last updated on 2017-06-21
You last generated a database on 1500820763
Select the a geographic area to restrict your selection to. This will reduce the number of countries or states/provinces that are shown in the following selection lists. Or you can select from one or more of the checkboxes below, which will also restrict the geographic area. The checkboxes are additive, so if you select both "North West" and "South West", you'll get the entire western hemisphere.
---
Select Geographic Area to include
---
---
For more information about the AeroPalm program, see this link. You can email the author of the Waypoint Generator at ptomblin+generator@xcski.com.
If you would like to donate a few bucks to help me defray the cost of running this server and getting more complete and recent data, please click on one of these donation buttons. I do this as a free service and I'm not affiliated with AeroPDA.com.